Late August in Colorado means fresh peaches from our two peach trees. One year, we got a couple of hundred peaches, but this year was more typical and it was a few dozen. The birds and bugs like 'em as much as we do, so by time they get super ripe and sweet, they are often picked over a bit as can be seen here: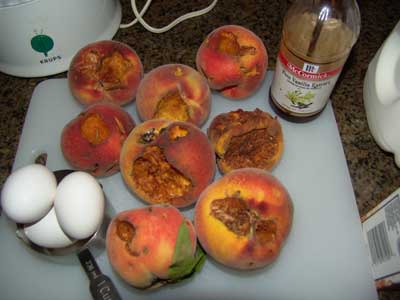 But while they look gnarly, these work just fine for
homemade peach ice cream
and the end result got a big thumbs up from my son Dirk and brother Myke.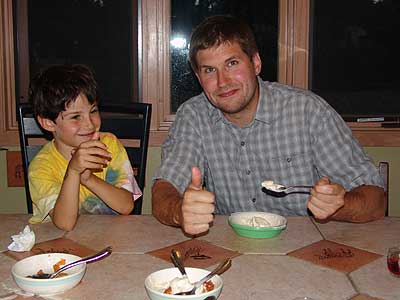 P.S. I added a
stamped concrete cam
so that those interested can actually see the (slow) progress being made and will be able to see the concrete pour which I really hope will happen next week.